I had just finished washing and prepping some strawberries to eat. And I was left with that empty plastic clamshell that the strawberries come in.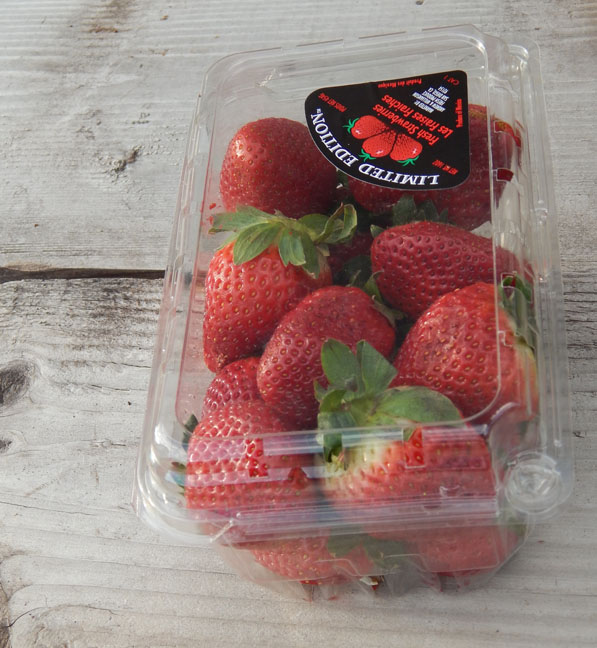 Don't you hate that thing? Sure, it does a fine job of holding strawberries. But once it's empty, it's just one more plastic item to add to the landfill.
Then I read this post from thekitchn.com about how to keep lettuce and salad greens fresh. We Tried 3 Ways to Store Salad Greens .
The post details ways to store lettuce in plastic bags and plastic containers with paper towels. These methods keep lettuce fresh and ready to eat for over a week.
And as I stared at the empty strawberry clamshell container, it hit me: Why not use the empty strawberry container for lettuce storage?
So I washed the lettuce and dried it carefully. I layered the lettuce in the clamshell container with paper towels, and refrigerated the container.
And it worked!
Looking back, it seems like a no-brainer. After all, you can buy delicate greens and spinach in plastic clamshells.
I'm sure that if you wanted to be a super recycler, you could wrap the lettuce in a clean dish towel. Either way, I'll be sure to save my strawberry containers this spring!
What disposable items have you given a new life in your kitchen?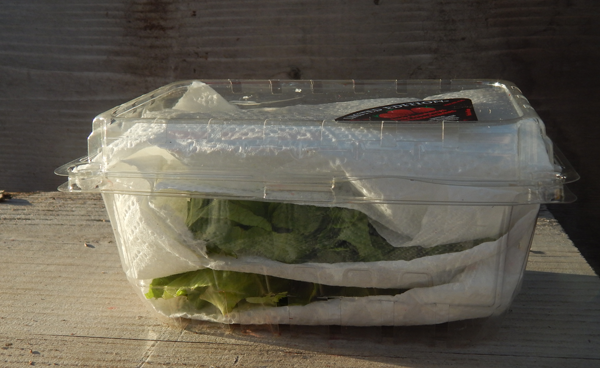 This post was featured on: